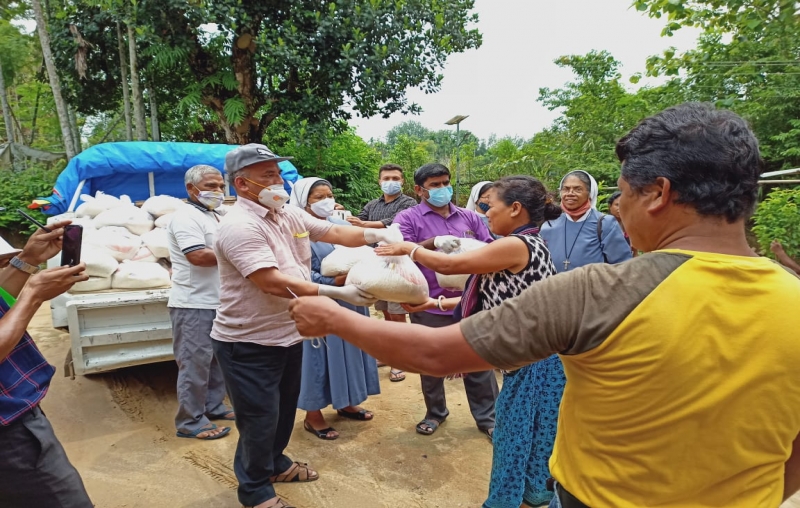 Holy Cross School Panisagar Response to the Second Wave of Covid-19
Looking at the situation around Holy Cross School due to curfew and lock down, we thought of doing  something to alleviate the sufferings of the people. So, the idea of reaching out to people with some food packet arose. Realising the possibility wastage due to uncertainty of the number required, we thought of  reaching out to the needy with '600 Covid Relief Kit' containing 5 kg of rice, 1 kg of potato, 500 gm dall and 250 ml oil in each kit. So, we approached Sisters of Charity, Panisagar and  Mr. & Mrs. Royachan family. They responded to it positively.  This is our small gesture of love. It is our duty as a fellow  human being to extend our helping hand at this critical time. A widow's offering. Though we know that it is a drop in the ocean, we are aware also that the ocean will be less without that drop.
Further, as the days roll by we intend to distribute some more  dry food material and masks, like last year. We will open a few 'Holy Cross Corona Care Centers' in and around  Panisagar town as per the guidance of Mrs. Nemi Darlong, SDM Panisagar, to create awareness among the public on the need of wearing masks, using sanitizers, washing hands  and keeping physical distance.