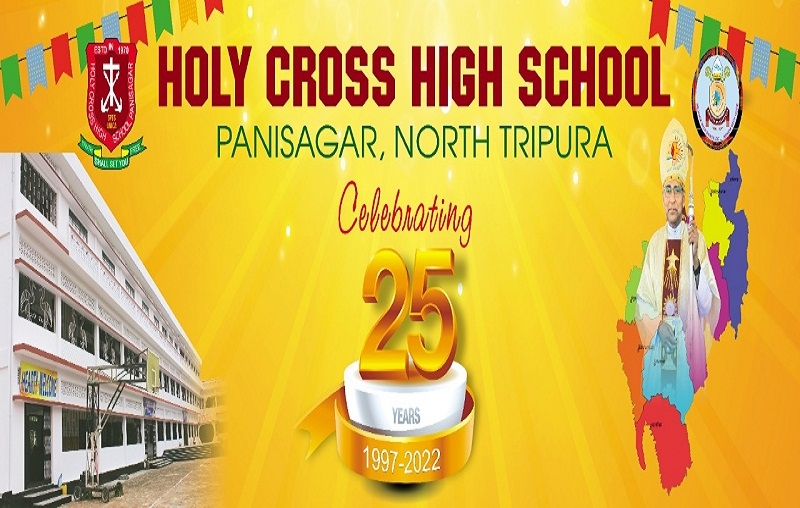 SILVER JUBILEE OF HOLY CROSS SCHOOL, PANISAGAR
The Twin Silver Jubilee Celebration of HOLY CROSS SCHOOL, PANISAGAR and EPISCOPAL ORDINATION OF BP.LUMEN MONTEIRO, C.S.C.was held on the 07th of January 2022.
The occasion was graced by Most Rev.Bp.Lumen Monteiro, C.S.C. and Rev.Fr.Simon Fernandes, C.S.C. including various priests and religious nuns of different institutions. The students showcased their talents through various dance forms and songs. The colorful performance of the students really mesmerized the audience with immense joy.